Chris Shiflett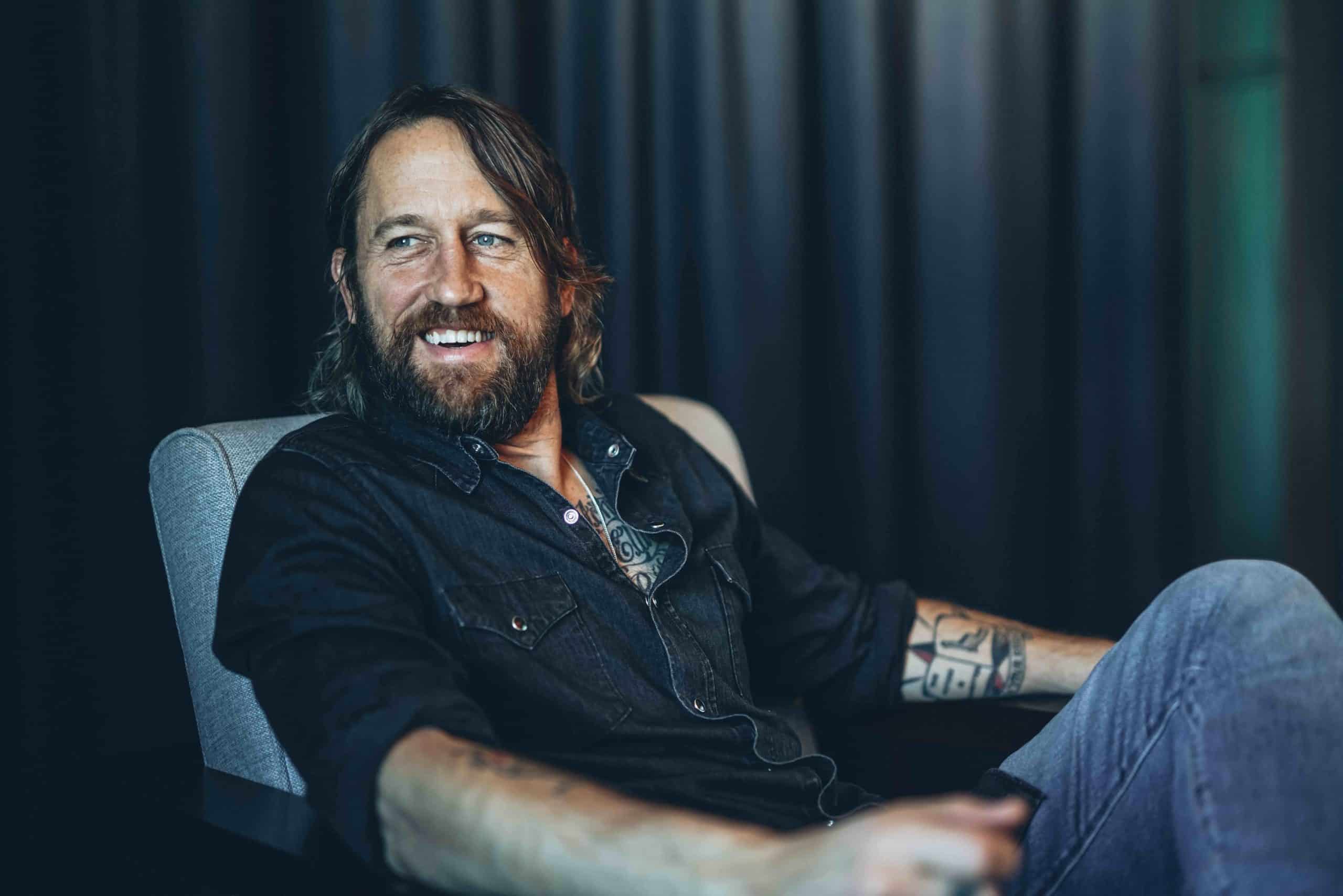 Chris Shiflett had just wrapped up another batch of worldwide tour dates with the Foo Fighters, when his plane touched down in Nashville. He'd been on the road for months. Offstage, he'd been writing new music of his own — music that looked not only to his rock & roll roots for inspiration, but also to the old-school country music of Merle Haggard and Buck Owens. The time had come to record another solo record, which is how Shiflett found himself back in Nashville, tracking his new songs in the same historic studio — RCA Studio A — where he'd created 2017's West Coast Town.
Hard Lessons, Shiflett's newest album, is a raw blast of Telecaster twang and guitar-driven bang, driven home by autobiographical songwriting and muscular guitar work. Like West Coast Town, it plants its boots on both sides of the country/rock divide, mixing songs about honky-tonk heartache and small-town roots with the urgent sound of overdriven guitars, the epic screech of Marshall tube amplifiers, and raw chemistry of a live-in-the-studio band.
There's the bar-band bombast of "Liar's Word." The noisy, chest-beating stomp of "This Ol' World." The funky Texas boogie of "Marfa on my Mind." The supersized country shuffle of "The One You Go Home To," Shiflett's old-school duet with Elizabeth Cook. Together, those songs help build a louder, livelier record than Shiflett's earlier work, creating a bridge between his longtime day job as lead guitarist for modern rock's biggest band and the acclaimed, Americana-influenced solo projects that have kept him doubly busy for nearly a decade.
Raised alongside the California coastline in Santa Barbara, Shiflett kicked off his career in seminal pop-punk groups like No Use For a Name and Me First and the Gimme Gimmes. As the '90s gave way to the 2000s, he joined the Foo Fighters' lineup. He's since become one of the band's longest-running members, flying the flag of modern rock & roll for two decades. Along the way, he's also become the host of a biweekly Americana podcast, Walking the Floor, as well as the driving force behind solo projects like Chris Shiflett and the Dead Peasants. Hard Lessons follows West Coast Town as the second solo record to bear his name alone, and it's perhaps the most Shiflett-sounding album in his entire catalog, with songs that nod to the classic Bakersfield sound one minute and Keith Richards' greasy guitar style the next.
Recorded between Foo Fighters tours, Hard Lessons reunites Shiflett with Grammy-winning producer Dave Cobb, who also oversaw the tracking sessions for West Coast Town. It was Cobb's idea to track down a Marshall JCM800, a vintage guitar amp that became a popular piece of gear during the 1980s' hard rock scene. Plugging his Telecaster Deluxe and Les Paul Gold Top into that amplifier added a heavy dose of grit to Shiflett's material, which he'd written while touring and during songwriting sessions with co-writers like Elizabeth Cook, Brian Whelan, Kendell Marvel, and Aaron Raitiere. In the studio, he followed Cobb's usual practice of recording the basic tracks in a series of live takes without a click track, with the entire studio band — including Cobb on acoustic guitar, drummer Chris Powell and bassist Brian Allen — playing at once. Pedal steel legend Paul Franklin, keyboardist Mike Webb, and harmony vocalist Kristen Rogers all chipped in during the overdub stage. The result is an album that's loud, immediate, and natural-sounding.
Hard Lessons is Chris Shiflett's most vital album to date — a record that blurs the boundaries between country and rock & roll, shining a light once again not only on Shiflett's guitar work, but his fiery abilities as a frontman and songwriter, as well.