DAVID WALLIAMS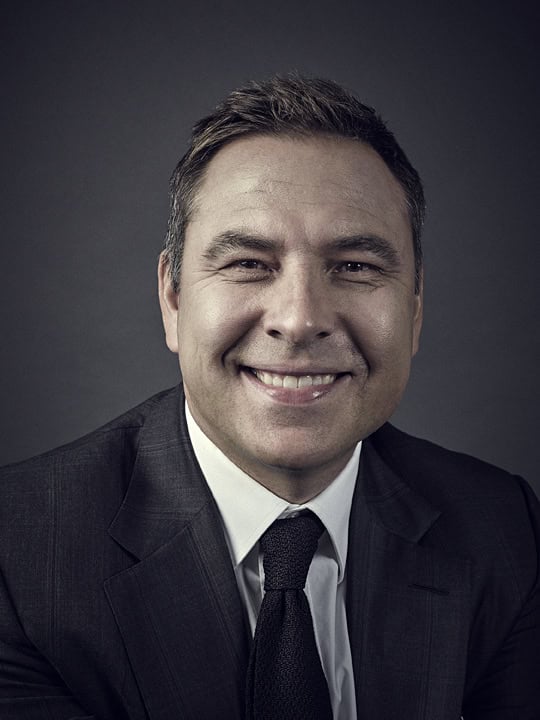 David Walliams is one of Britain's most popular writers and comic actors.
'Little Britain', which he co-created with Matt Lucas, started on Radio 4 and soon progressed to BBC1. The show has won numerous international awards including three BAFTAs, and now plays in over 100 countries. 'Little Britain Live' performed to a million people in the UK, Ireland and Australia. David and Matt followed 'Little Britain' with the hugely popular spoof airport documentary series 'Come Fly With Me'.
David has proved himself as a dramatic actor in BBC2's 'Capturing Mary' with Dame Maggie Smith, in BBC1's Agatha Christie series 'Partners In Crime', as Frankie Howerd in the biopic 'Rather You Than Me' for BBC4, and on the stage in Harold Pinter's 'No Man's Land' starring alongside Sir Michael Gambon. He received the Comedy Award at the Evening Standard Theatre Awards for his performance as Bottom in 'A Midsummer Night's Dream' directed by Michael Grandage.
His film credits also include The Look of Love, directed by Michael Winterbottom, Great Expectations directed by Mike Newell, Dinner For Schmucks with Steve Carell and Paul Rudd and directed by Jay Roach,  Run Fat Boy Run directed by David Schwimmer and starring Simon Pegg, and Stardust directed by Matthew Vaughn.
Currently David is writing a screenplay for Dreamworks Animation with the director Edgar Wright.
Since 2012 David has appeared as himself as a judge alongside Simon Cowell on one of the biggest shows on TV, 'Britain's Got Talent'.
As a children's author David is one of the most popular writers for children today selling over 10 million books around the world. His books have been translated into over 40 languages. Grandpa's Great Escape, his most recent fiction title, is currently the overall number one and has remained at the top of the charts for four weeks. Awful Auntie, published in September 2014, went straight to No. 1 in the children's book chart and remained there for seven weeks, returning to the top of the children's charts for the coveted Christmas number one slot*. Awful Auntie has now sold over 657,000 copies and was the biggest selling book, across all categories, published in 2014*. It also won both the National Book Awards 'Children's Book of the Year' and 'Audiobook of the Year'.
David is proud to be a trustee of Comic Relief, a charity he has personally raised over £7m for.