MILES KANE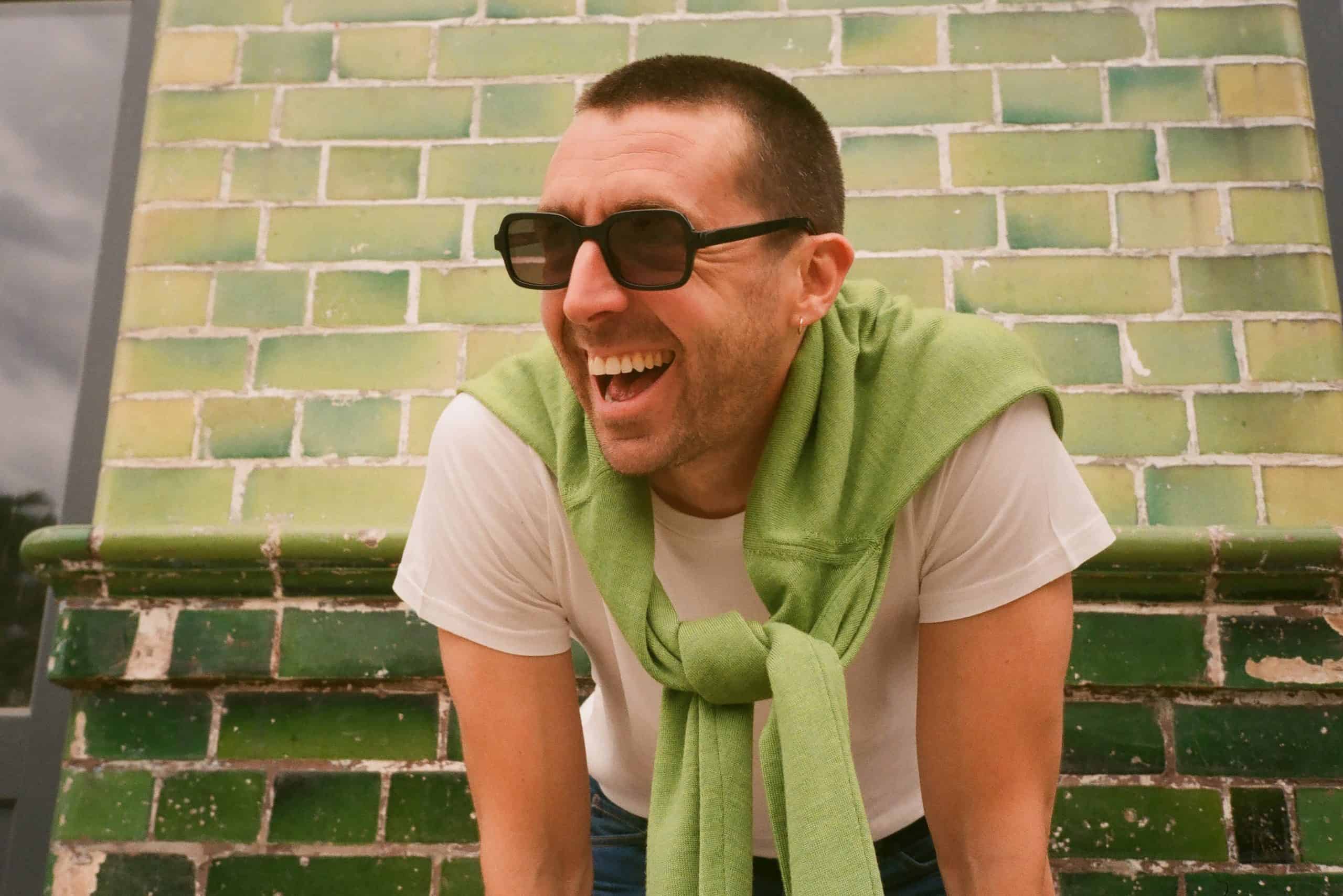 Miles Kane's third, brilliant solo album opens with the rallying cry of rock'n'roll bands everywhere: "ONE! TWO! THREE! FOUR!" Coup de Grace, a speedy 10 tracks, takes in Bolanesque dirty sweet glam, Strokesish new wave, heartsick balladry, sleek funk-pop and more. It's an album that never stands still, that crackles with nervous energy. It sounds alive: perhaps the result of the bulk of it being written over a couple of weeks, and then recorded almost as quickly.
But it took a hell of a long time to reach the point where these songs emerged with such ease. Kane had started writing for his first solo record since 2013 before he reunited with Alex Turner in the Last Shadow Puppets to record Everything You've Come To Expect in 2015. And when he and Turner finished touring that album, he went back to writing. But something wasn't right. "I couldn't get in a groove to finish anything. All the stuff I'd written – at least two albums' worth – I just scrapped. I was in a bit of a rut. I was in a relationship that didn't work out, and that took a lot of my headspace and energy. I couldn't focus on anything."
That all changed in January 2017, when two things happened. First, Kane's relationship ended. Second, Jamie T came to Los Angeles, where Kane was living, and suggested they write together – a partnership that yielded seven tracks, plus the single Loaded, on which the duo teamed up with Lana Del Rey to locate a sound somewhere between Del Rey's Californian langour and Kane's Mersey paradise.
The joint project began when Kane played Jamie two tracks he had demoed in New York – Silverscreen and the album's title track – and got the reaction every writer craves: "He said: 'This is mega, man! Let's do some writing." Jamie extended his stay in LA, "and from that point on we would write a tune a day. It was: get a coffee, sit on the couch with two acoustics – really old school. We just recorded them on the phone."
At Jamie T's gig in LA, Kane bumped into Lana Del Rey who when she heard Kane and Jamie were writing together volunteered her services, too, with Loaded being the result. The following month, Kane hooked up with Jamie again in London, where they carried on knocking the songs into shape, and Kane realised that now, at last, he had the material for his third solo album. All it took to complete it was two short recording sessions in LA – one week in August and another in October – with his band (Zach Dawes on bass, Loren Humphreys on drums, and Tyler Parkford on keys), and John Congleton producing.
"This is the break-up album," Kane says. "It helped me get out the anger and the jealousy and the worry, the love and the loss. When I wanted to express it, Jamie would push me to go there – I don't think I would have so much if I hadn't been with him. It really helped me. It was the best therapy you can get."
You hear the anger and jealousy on the LA-inspired Silverscreen, which Kane picks out as one of the album's key tracks, in which he imagines what it would be like to be in a relationship with someone pursued by a film star. The other side of that is the gentle, affectionate Shavambacu. "My nan would always say to my mother, 'You're a little shavambacu, you!' Then my mum would call me that and so I asked, 'What does shavambacu mean?' She said, 'It was just your nan mishearing that old Dean Martin song, Je T'Aime Beaucoup.' Shavambacu's a beautiful little love song."
If Coup De Grace is a heartbreak album, it's one that comes freighted with anxiety rather than melancholy. There's no moping, but there's the tension and uncertainty and the twitchiness that comes with life changes. "That's exactly what it is – anxious," Kane says. "I think being in LA, – that place can be quite lonely. It was pretty emotional." Throwing himself into working on the album, he says, turned out to be the best way of keeping that anxiety at bay. And, he now thinks, the song Coup de Grace itself was his way of laying it all to rest. That title comes from the move Kane's favourite WWE wrestler, Finn Bálor, uses to finish his bouts. "And there were moments creating this when I think back to the anxiety, and in a weird way I compared the two. The coup de grace is putting that anxiety to bed once and for all."
Miles Kane is growing up these days. He's been a professional musician since his teens, and he's begun to realise how odd his life has been. Now he's trying to get better at everyday life, and he's learned from The Last Shadow Puppets, and from working with Jamie T, that these days it helps him to work with others (he laughs, and says: "I should be in a band really!"). He also, now he's older and wiser, accepts the confirmation and affirmation that comes from having some of music's most acclaimed writers wanting to work with him. "I think when I'm in that situation I have more confidence than when I'm on my own. I have to rise to the occasion, because there's pressure".
Fourteen years on from joining The Little Flames and getting signed to Deltasonic, Kane realises the pop world has changed. He still loves music, and he wants people to feel the way he did when he was first seeing bands. "For me to really love someone, I have to want to be them. You want to look the way they look, move the way they move. To me, going to my first gigs, it was always otherworldly: how do I get there?"
Miles Kane got there. And Coup de Grace will take him beyond there.