OLLY MURS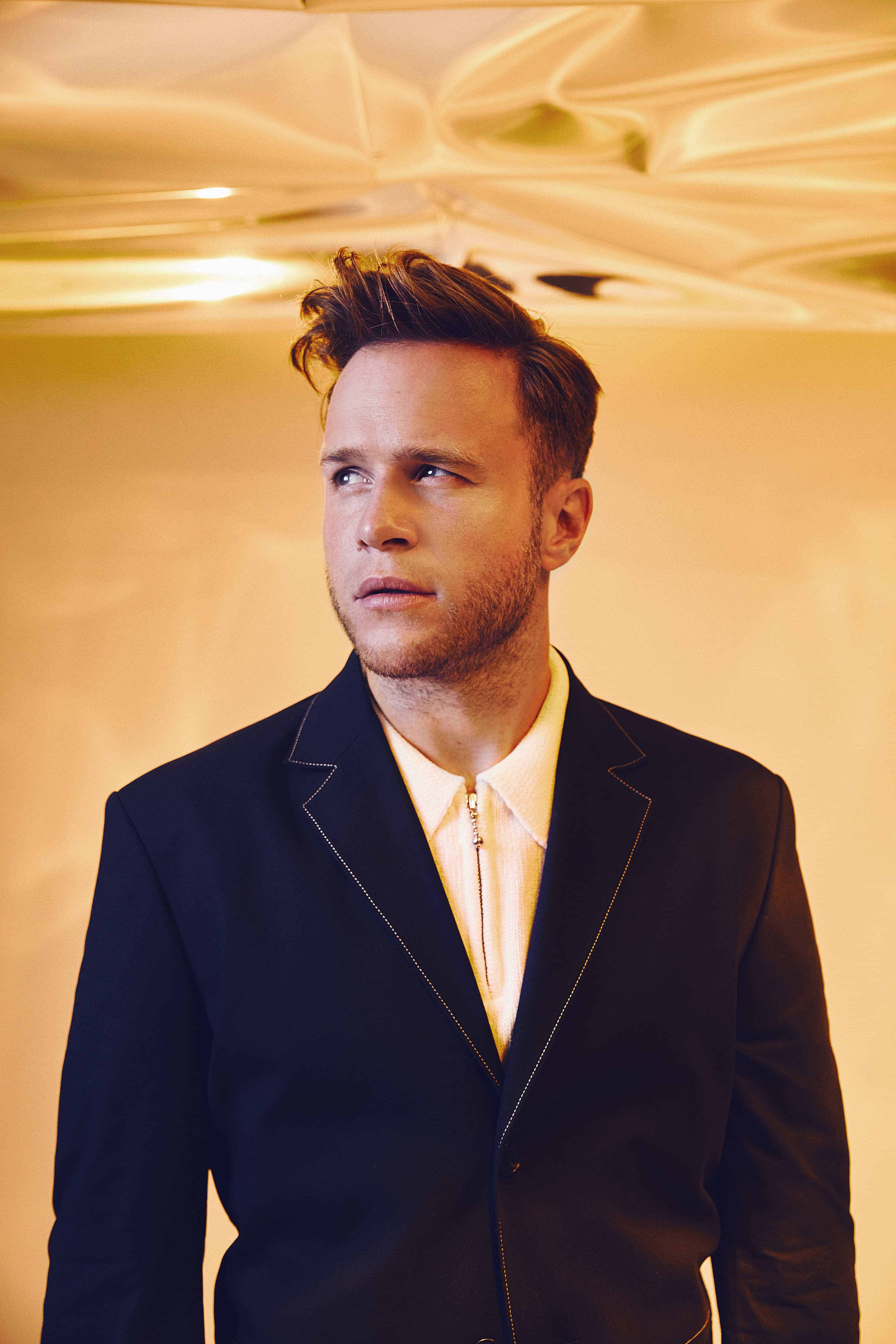 Olly Murs celebrates a decade at the top of the music business this year with his forthcoming sixth album, 'You Know I Know', two discs that feature a brand new album and sparkling hits collection. His career is at an all time high. And since his last album, '24 HRS', he's gone up a couple of gears. He's become part of the family.
The last time we heard from Olly Murs, one of the defining pop voices of the last decade? Well, in some ways, it wasn't that long ago.
There he was, front and centre on the recent series of The Voice. A big personality in one of the big chairs, alongside will.i.am, Tom Jones and Jennifer Hudson as a coach on the hit show. For sure, he's done a lot of TV presenting and hosting, pursuing a winning, naturally born, twin-track career in music and telly. But this was something else.
"The chance to be around these amazing artists who've had amazing careers, and see how they look at things… wow," marvels an artist who, of course, has better insight than most into the workings of TV talent shows. "I do forget I've done this for ten years, but when you're put on a show alongside those guys, you realise two things. One, you're not as successful as you thought you were!" he laughs. "Cause these guys are huge.
"Two, I'm here on merit…. It's nice to feel I have earned the right to sit on these chairs amongst these people. And then to help find these special talents and help them – that was a real buzz."
But the last time we really heard from the real Olly Murs? He's not afraid to admit it: that was a while ago.
For sure, his fifth album 24 Hours came out two years ago, giving him his fourth Number One album. And certainly, he toured it as enthusiastically as he's done pretty much every year since bursting onto the scene with his double-platinum self-titled debut in 2010.
But that last set of songs represented a different Olly: a man reeling from a romantic split, and pouring those feelings into heartfelt songs like You Don't Know Love, Grow Up and Years And Years.
"The fans could see that – 'Oh, this is how Olly's feeling' – for a change, instead of me constantly doing all these happy, fun songs. So it was nice to go left of field slightly, and do something that was a little less me. Well, it was me – it was how I was feeling at the time.
"Every song had an emotional tie to it," he continues. "I needed to do an album like that, and it was the right time to do it. But I've come out the other end now; I've moved on."
Welcome to Olly Murs' hit-stamped – and A-list guest-star featuring – return. It's a reboot he partly attributes to working on The Voice, a hugely enjoyable experience that re-energised his enthusiasm for the crafts of performance and music making. And it's also down to a desire to mark his tenth year in the industry in an innovative and creative way – and to reintroduce his real self.
As he puts it: "I needed to find happiness again. And I did that making this album."
Presenting, then, You Know I Know. It's a double-disc triumph, a two-pronged statement of intent. One album features a run of Olly's biggest singles, 12 bangers that, over the last decade, have helped propel the Essex machine to record sales of over 25 million – songs that, well, you know.
"And the other album is songs only I know," beams Olly. "For now…"
That set of songs is headed up by first single Moves, a surefire cert to join the pantheon of Olly's best loved songs. From top to bottom, inside to out, the irrepressible singalong has A-list talent stamped right through it. Olly gives one of his great vocal performances, alongside a genius rap from guest vocalist Snoop Dogg. And the songwriters? Ed Sheeran and his frequent writing partner, diamond-plated hitmaker Steve Mac (Shape Of You, Pink's What About Us, tonnes more).
"Obviously I've known Ed for a long time, and we've always kept in contact. He's a great guy. I met him back in 2011 when he first started. He was doing loads of radio shows at a similar time as me. He'd just released The A-Team and my first single was already out."
Fast-forward a few years and, this February, just as Olly was getting stuck into a new round of songwriting with regular collaborators Steve Robson and Wayne Hector, he received an email from Steve Mac. He and Sheeran had been writing together and come up with a song they felt was perfect for Olly.
Mac sent over the demo on the spot and to, coin a phrase, they had Olly at "hello". His A&R ears twitching, he instantly spotted that Moves would punch that bit harder with a rapper. Cue a call to The Big Dogg.
"If you'd said to me this time last year: 'Olly, your first single is gonna be with Snoop Dogg – and not only that, it's a song that Ed Sheeran and Steve Mac have written – I'd be like: 'Shut up!'" he grins. "Moves is cheeky, it's got swagger. It's like a retro classic you think you might have heard before. It's a pop record, it's fun – and it's cool as sh*t!"
Nailing that song early in the creative process put wind in Olly's sails.
"When I started this album I said I wanted to go back to what I do best, to what made me, back to why my fans love me: a fun, positive, happy, cheeky performer. That's what I'm built on. And Moves is me all over – fun, bubbly, cheeky, having a laugh, having a good time."
He knew he'd have to go some to match Moves. Luckily, as the songwriting sessions continued, he was sufficiently inspired to quickly smash another song on, as he puts it, "the same wavelength".
"Feel The Same was inspired by Michael Jackson's Love Never Felt So Good," he says of the King of Pop's posthumous 2014 track that featured Timbaland and Timberlake, "that groove, that feel."
To help arrive at that golden sound, Olly could again call on the best of the best: "I asked Nile Rodgers to play guitar on this one – which we recorded in Abbey Road! So iconic." Talk about bucket-list moments. "What an energy Nile has! To get him on a record…" he exhales, still speechless (for once).
Love Me Again is another uptempo finger-snapper, blessed with a fantastic falsetto vocal from Olly. Yes, it's a nod back to his ex-, he admits.  "I'd describe it as a sad banger – the lyrics refer back to past regrets, but it's a positive, upbeat take on it.'
At the other end of the vibe spectrum is Excuses. It's a soulful piano ballad that blooms into a soaring emotional anthem that's bound to be a highlight of Olly's next tour – although it'll have to fight for its place alongside the albums' title track.
You Know I Know was written in "an hour or two". Its feel-good credentials were instantly apparent. But Olly knew it needed another voice on the second verse. Again, he was thinking hip hop – but this time with a reggae tinge.
'People who know me from 10 years ago in Essex, will remember that I started singing karaoke in all the pubs, and used to entertain people by doing impressions of 'It Wasn't Me' or 'Boombastic,' so call me superstitious but it's pretty cool that I've ended up getting Shaggy to feature on my record. He was perfect for this track, and smashed it.'
Rounding out the range of emotions and vibes on You Know I Know is the pointed Talking To Yourself.' "It's me writing about mental health, about how I deal with things. Despite what my fans might think, or what most of my hits might suggest, I'm not always up. And this song touches on that."
Invited recently to perform alongside Sheeran and Anne-Marie at Music 4 Mental Health, a charity concert to be held at London's Roundhouse in November, Olly was only too happy to oblige – as long as he could sing Talking To Yourself. The message, he figures, is perfect.
Emotional, uplifting, honest, star-packed, hit-filled and, frankly, poptastic: You Know I Know is the sound of Olly Murs, ten years young in the game, rocketing back into our hearts and charts.
"You know, you do start to question your age," he reflects with typical honesty. "Am I still popular, do people still like my music, can I still deliver at the top level, can I still have a big impact in the charts, can I still get to Number One? There are all these big mental issues you deal with: can I, can I, can I? And I believe I can. And I know that, with this album, I will."