ROD STEWART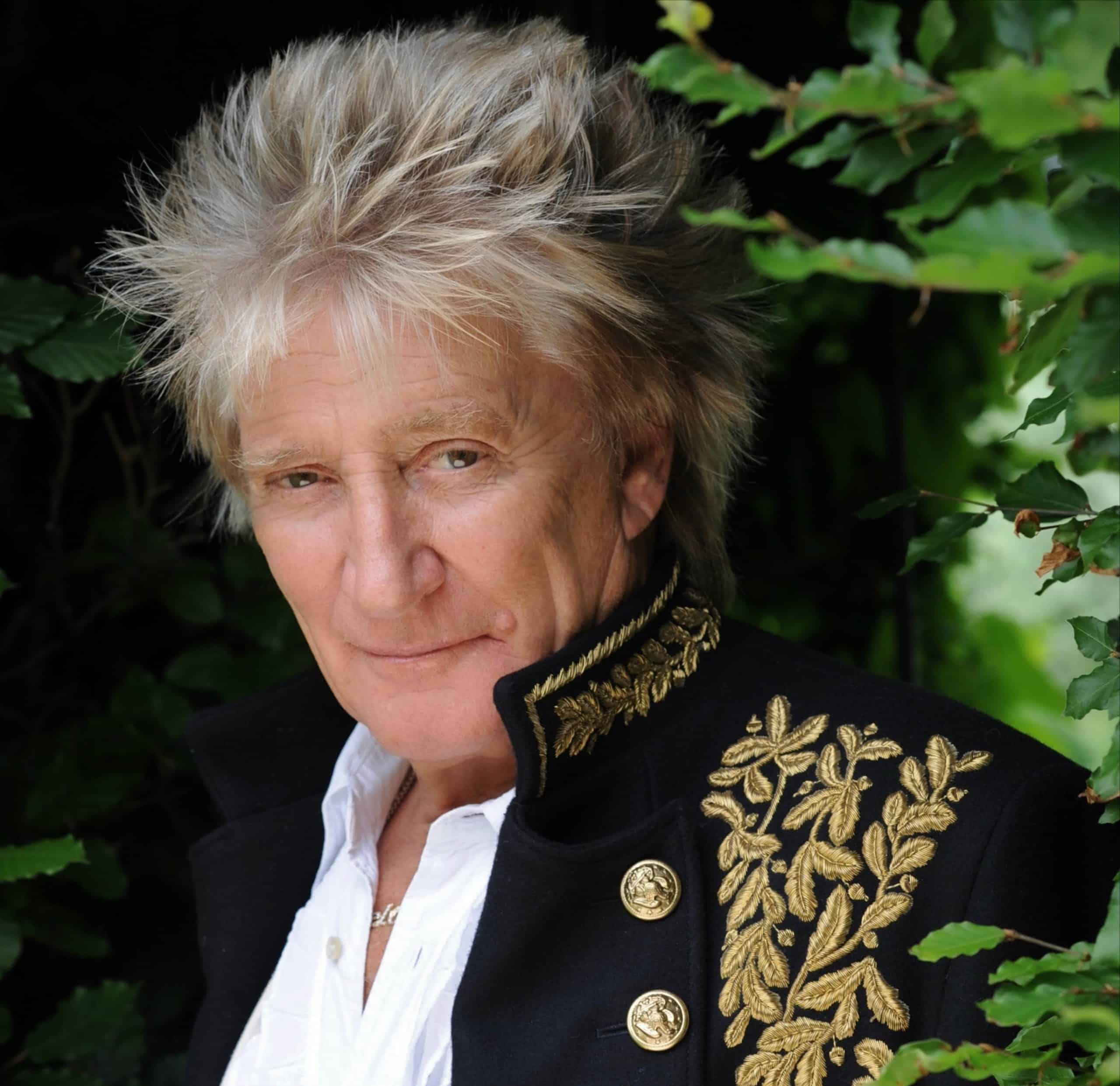 Over the course of his five-decade-long career, Sir Rod Stewart has had it all. He's been lauded as the finest singer of his generation; he's written several songs that turned into modern standards; he's sung with pioneering rock bands The Jeff Beck Group and the Faces, who rivaled the Rolling Stones in their day; and he's had massive success as a solo recording artist and live performer. Stewart will also go down in history as one of rock & roll's best interpretive singers as well as an accomplished, innovative songwriter, creating a raw combination of folk, rock, blues, and country that sounded like no other folk-rock or country-rock material. Instead of finding the folk in rock, he found how folk rocked like hell on its own.
Blessed with a gloriously raspy voice and timeless sense of cool, Rod Stewart is one of the greatest rock 'n' roll singers of all time. While still fronting The Faces in the early '70s, Stewart emerged as a solo superstar and has since scored 16 songs in the Top 10 of the Billboard Hot 100.  He has sold more than 250 million records worldwide during a stellar career that includes ten #1 albums and 26 Top 10 singles in the U.K., plus 17 Top 10 albums and 16 Top 10 singles in the U.S.
As a singer and songwriter his hits include "Gasoline Alley," "Every Picture Tells a Story," "Mandolin Wind," "You Wear It Well," "The Killing of Georgie," "Tonight's the Night," "You're In My Heart (The Final Acclaim)," "Da Ya Think I'm Sexy?," "Young Turks," "Forever Young," "Hot Legs," "Infatuation,"  the indelible, "Maggie May," and many more.
In 2019, Rod's 50th year as a solo artist was a triumphant and record-breaking one.  A year which closed with the release of his international chart-topping album, 'You're In My Heart: Rod Stewart With The Royal Philharmonic Orchestra.' The album scored Stewart his 10th No. 1 album in the UK (where it remained for the last three weeks of 2019).  The album was also a No. 1 chart-topper in Ireland, Scotland and on the US Billboard Classical Albums Chart & Billboard Classical Crossover Albums charts.
P.T.O.
2019 was also a massive touring year for Stewart, who embark on his biggest UK tour ever—selling-out football stadiums across England and Scotland, a string of residency concerts at Caesars Palace in Las Vegas, a landmark reunion set with his former bandmate Jeff Beck at The Hollywood Bowl, and closing out the year with a sold-out three-night residency at London's O2 Arena in December.
In addition to touring, his Las Vegas residency, "Rod Stewart: The Hits," at The Colosseum at Caesars Palace has remained one of the hottest tickets and best reviewed shows since its launch in 2011.  He's earned countless of the industry's highest awards, among them; two inductions into the Rock and Roll Hall of Fame, the ASCAP Founders Award for songwriting, New York Times bestselling author, Grammy™ Living Legend, and in 2016 he officially became "Sir Rod Stewart" after being knighted at Buckingham Palace for his services to music and charity. Among the titles he's most proud of is being a husband and father to his eight children.