Taylor Hawkins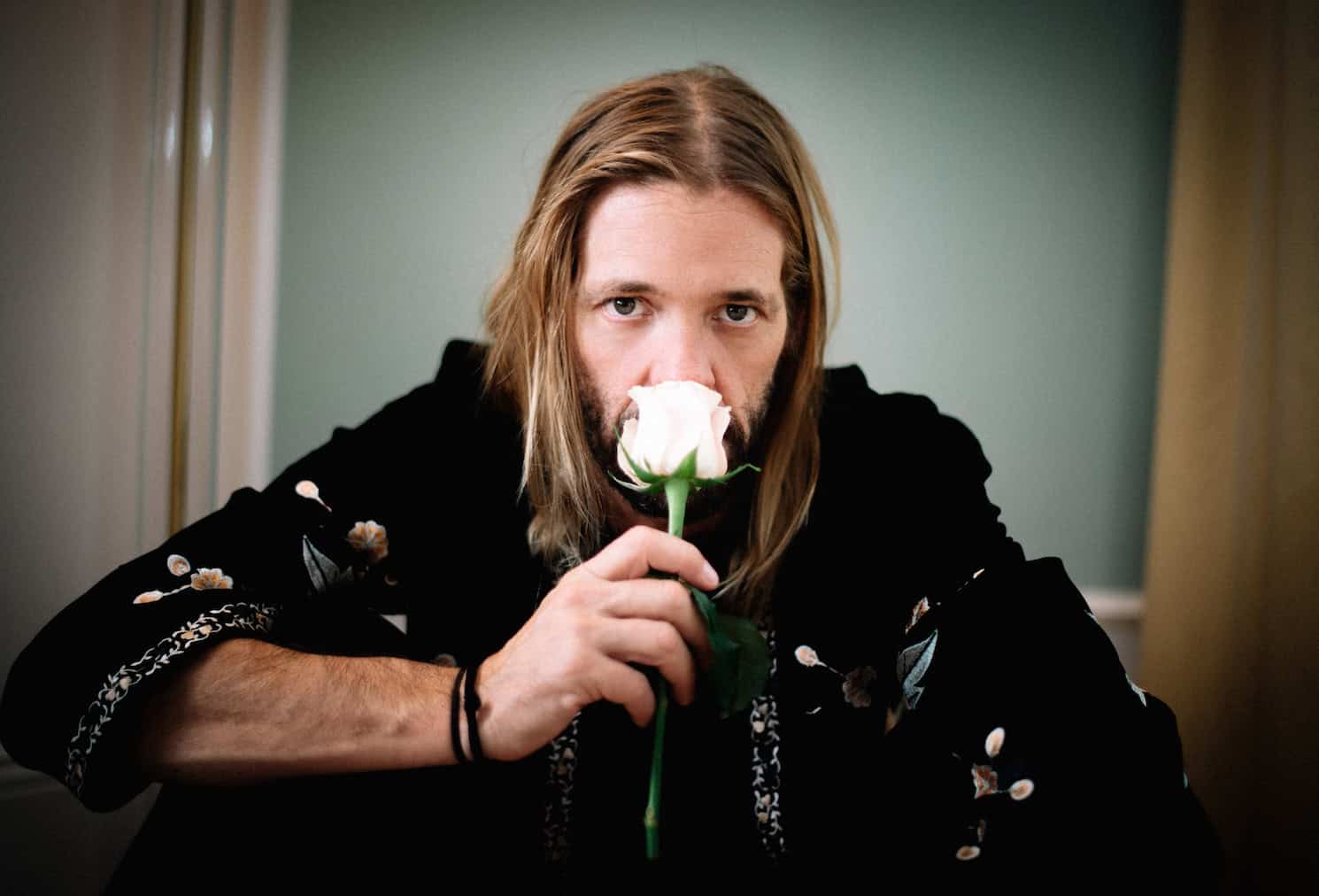 To say Taylor Hawkins is best known as drummer for Foo Fighters is an understatement to end all understatements. Since the Texas-born Laguna-bred force of nature took his place on the drum throne for the tour supporting the band's 1997 double platinum sophomore opus, 'The Colour and the Shape', he has been an essential element of the sound, image and personality of the last great American arena/stadium rock band.
Taylor plays on FF classics including "All My Life," "Times Like These," "Best Of You," "The Pretender," "Walk," "These Days," as well as "Run" and "The Sky Is A Neighborhood" from 2016's international #1 Concrete and Gold, is as instantly identifiable as it is consistently awe-inspiring—and as instantly recognizable to millions of Foo Fighters fans as a Dave Grohl vocal, a Nate Mendel bass line or a Pat Smear power chord. His drumming on Foo Fighters albums from 1999's 'There Is Nothing Left To Lose' through 2016's international #1 'Concrete and Gold' is as instantly identifiable as it is consistently awe-inspiring.
The forthcoming third Taylor Hawkins and the Coattail Riders album, 'Get The Money', enlists an all star supporting cast including bandmates Dave Grohl and Pat Smear, Roger Taylor, Joe Walsh, Duff McKagan, Nancy Wilson, Chrissie Hynde, Perry Farrell, LeAnn Rimes and more. The result is a staggering, epic sprawl that swerves from classic rock to prog and glam and all points between.
Foo Fighters have won all 12 of their Grammy Awards during Hawkins' tenure, beginning with 1999's, 'There Is Nothing Left To Lose', winning the band its first of four Best Rock Album Grammys—the next three being 2002's 'One By One', 2007's 'Echoes, Silence, Patience and Grace', and 2011's 'Wasting Light'. The band's epic double LP 'In Your Honor', released in the FF 10th anniversary year of 2005, was the first to feature Hawkins on lead vocals on the track "Cold Day In The Sun."
Hawkins' boundless energy and inimitable style have been indispensable in propelling Foo Fighters to their status as one of the leading live attractions on the global circuit. The band continues to pack the stadiums and arenas of the world, with Hawkins taking FF lead vocal duties nightly on "Sunday Rain"–a standout track whose studio version happens to feature Paul McCartney on drums.
Hawkins has also made occasional detours from the FF drum throne, including two albums from Taylor Hawkins and the Coattail Riders and one with The Birds of Satan. In 2016, he reluctantly stepped into the spotlight with his first ever release under his own name, KOTA—a six-song mini-LP featuring Hawkins on lead vocals and nearly every instrument, with help from a few comrades in arms. KOTA blended Hawkins' chops and influences with a true-to-life cast of characters to create a meditation on life as a rockstar stranded in the suburbs–a short, sweet series of vignettes meant to honor the tradition of Blur's Parklife and The Kinks' Are The Village Green Preservation Society.